---
Cindy A. Mimó,
MS, CNS, CCN, CDN, Nutrition Therapist
I follow a functional nutrition therapy approach in my practice. The basic premise of functional nutrition is that the food you eat, affects the way your body functions at a biochemical level, and any symptoms you may be struggling with are clues for which specific body function(s) need to be supported & nourished.
Think of your body as a tree with its roots spreading out below the surface. A tree with well nourished, healthy roots flourishes and thrives, producing lush, full leaves. In contrast, the tree with poorly nourished, unhealthy roots has branches filled with symptoms, rather than lush leaves. Only by tending to the roots can you improve the health of the tree.
As a Nutrition Therapist, my mission is to educate, guide and empower you to regain control of your body. I will look deep to the roots of your health challenge(s), with the goal of your most vibrant health and wellness. To do this, I take time with my clients to listen and understand your experience, help you eliminate obstacles, and support you in living your optimal health potential.
---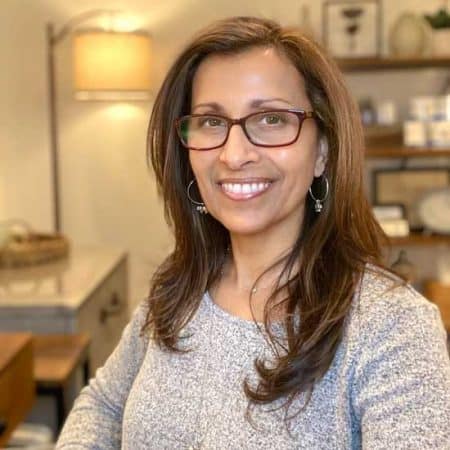 I believe in empowering my clients for their own body and mind wellness. Not only do I practice as a nutrition therapist, I have lived it for more than 25 years on my journey toward health and wellness.
For years, I struggled with fatigue and weight gain, consulting with both medical and weight loss programs without success- leaving me with dysfunctional eating habits and more than 45lbs overweight! On the suggestion of a friend, I began working with a nutrition therapist, where I discovered my gluten sensitivity and learned to eat and enjoy whole, nutrient rich foods, supporting my body's return to balance. As I further explored on my wellness journey, I discovered the benefits of yoga, and embraced the connection between mind and body while coming to understand that the food and the energy I bring into my body was my path to a more vibrant life. I reclaimed control of my life, health and wellness and planted the seeds for My Life Nutrition & Wellness.
Today, I continue to look to nutrition therapy and the mind-body connection as I navigate the life cycle changes associated with aging and the health challenges of our unpredictable world. As your personal nutrition therapist, I will consider you, the unique individual, and support you in journeying to vibrant health and wellness.
If you are ready to make the commitment for your best wellness, I am willing to guide you, and you can be assured there is no challenge I will ask of you that I have not similarly asked of myself.
I have been studying the science of nutrition and living a whole foods lifestyle for more than 25 years.
Formally, I hold a Master of Science (MS) in Human Nutrition form the University of Bridgeport and a Bachelor of Science (BS) from the University of Connecticut.
I am a Board Certified Clinical Nutritionist (CCN), Board Certified Nutrition Specialist (CNS), and a Connecticut Certified Dietician Nutritionist (CDN).
Additionally, I am a 200 hour Registered Yoga Teacher (RYT-200) registered with Yoga Alliance.
Cindy A. Mimo, MS, CCN, CNS, CDN is not a licensed medical professional and does not provide medical or other professional health care advice.
This information is not intended to assess or diagnose health conditions and should not be substituted for professional health care guidance in treatment. All individuals should consult with a qualified physician or health care practitioner to discuss the use of dietary supplements for individual purposes and to professionally address personal medical concerns.
The content of this website is intended for individual education and information purposes only.
Professional Credentials & Memberships